Look no further. Penrith Lock-up Self Storage units can accommodate you.
When you run out of room at home, decide to move house and the new house is not ready in time, or you may be downsizing and want to keep some furniture for the kids. Perhaps you need to stock up on goods for your business but don't have the room. Whatever the reason Penrith Lock-Up Self Storage Units can accommodate you. Whatever your needs we have sizes to suit your requirements from a couple of suitcases to a 4 bedroom house.
Penrith Lock Up Storage have been proudly servicing our local community for many years, we extend our storage solutions to outside areas of Penrith, South Penrith, Glenmore Park, Jamisontown, Emu Plains, Emu Heights, Leonay, Cranebrook, Cambridge Park, Cambridge Gardens, Werrington, Werrington Downs, Werrington County, Caddens, Regentville, Claremont Meadows, Ropes Crossing, Orchard Hills, Mulgoa, Wallacia, Luddenham, Mt Riverview, Lapstone, Glenbrook, Blaxland, Springwood, Jordan Springs
Packing Boxes & Material
Penrith Lock-Up Storage can provide you with all your packing supplies and storage needs.
Archive Storage and Document Destruction
We know storage and work with your business needs to safely store and archive business storage needs.
Forklift, Pallet Jacks & Trolleys
We have a number of Pallet Jacks and Trolleys for you to use for FREE while using onsite.
Complementary Trailer Service
We offer a complementary trailer to help you with the moving of your goods into storage.
We have the storage solutions for all your items that you have accumulated over the years? Beds, lounge suites, boxes. Hard to throw away things you've had for years. Toys, magazines, exercise equipment, we have storage units for your box trailer or the vintage car, even old tax records. Let Penrith Lock Up Storage units help you with your storage needs.
Commercial space is expensive. The longer you stay in business and the more your business grows, the greater the amount of your valuable office space dedicated to non productive storage. Files, accounts, books and records, extra inventory, seasonal fixtures and decorations, letterhead and point-of-sale, spare parts, and office furniture… it all mounts up!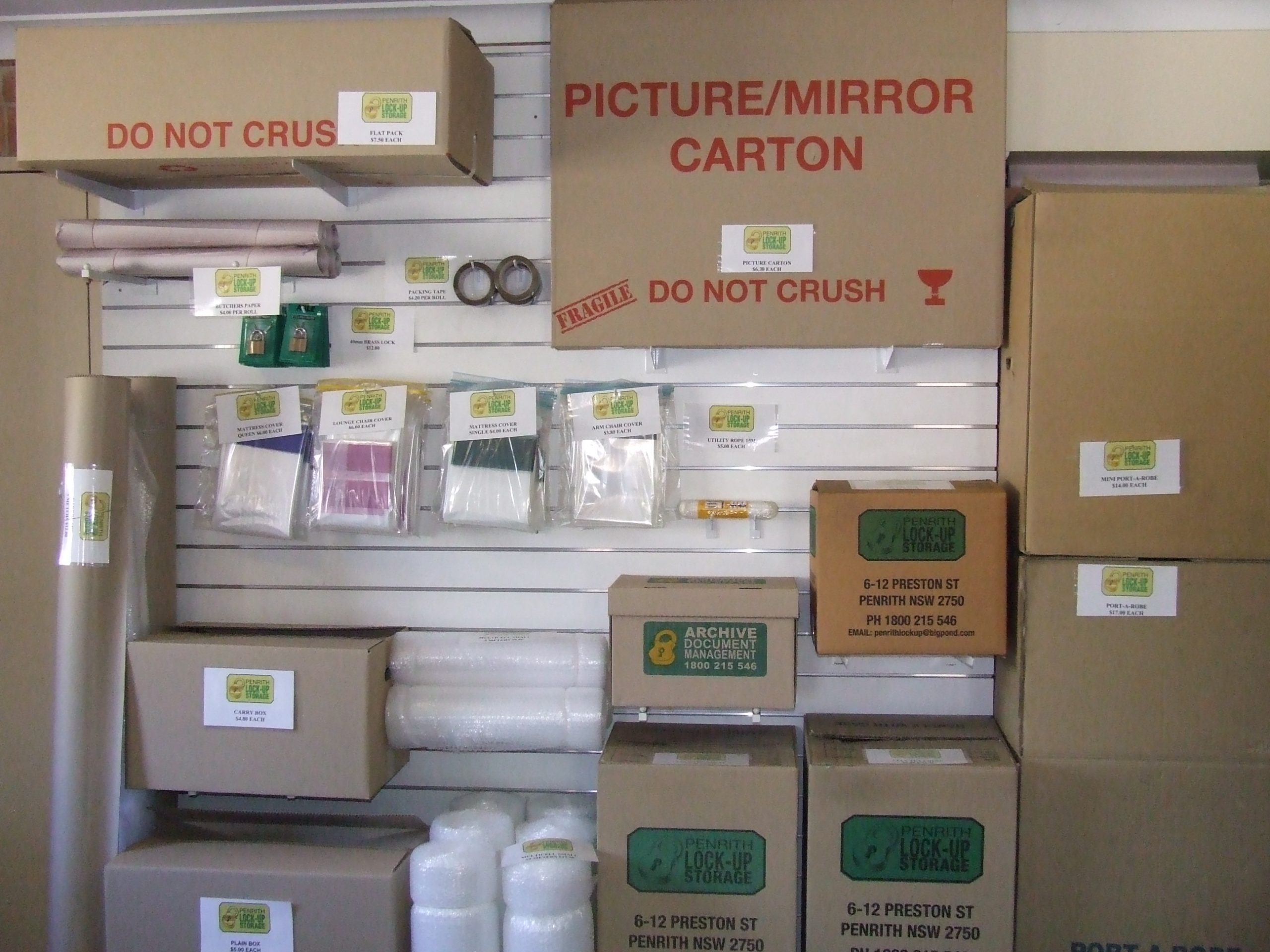 Within the Domestic and Business Storage Industry. Our counter personnel staff are self storage experts trained to provide you with courteous, responsive and personal service. At Penrith Lock-Up Storage Units you are a name, not a number.
In the self storage industry. Our friendly staff can provide you with the storage space that best suits your storage needs. They are trained experts in both domestic and business storage. At Penrith Lock-Up Storage Units you are a name, not a number.
Monday to Saturday
7:30am - 5:30pm

Sunday
9:00am - 1:00pm