Secure Document Destruction For Sydney & Penrith
Destruction dates can be assigned at the time of entry / retrieval of your documents. From December 2002 The Privacy Act nominates there are legal requirements to destroy personal information, an organisation, company or the like "… must take reasonable steps to protect the personal information it holds from misuse and loss…" and "…must take reasonable steps to destroy or permanently de-identify personal information if it is no longer needed…"
Packing Boxes & Materials
Penrith Lock-Up Storage can provide you with all your packing supplies and storage needs.
Archive Storage and Document Destruction
We know storage and work with your business needs to safely store and archive business storage needs.
Forklift, Pallet Jacks & Trolleys
We have a number of Pallet Jacks and Trolleys for you to use for FREE while using onsite.
Complementary Trailer Service
We offer a complementary trailer to help you with the moving of your goods into storage.
Archive Document Management helps minimise the risk posed by commercially sensitive information and provides a secure document destruction service for your entire stored documents once they reach their destruction dates.
We work with you to help you develop and set up retention schedules and record destruction dates for various kinds of records. Destruction dates are recorded into our database and once your paperwork / file / documents etc has reached the end of its life – cycle we let you know when these items are to be destroyed.
Once we receive written authorisation from you these expired files will be destroyed by our confidential and secure document destruction processes and document shredding and the waste available for re-cycling, we will then issue you with a proof of destruction in the form of a Destruction Certificate or similar appropriate document or records 'proof of destroy".
For secure document destruction in Sydney and Penrith call us now on 1800 215 546.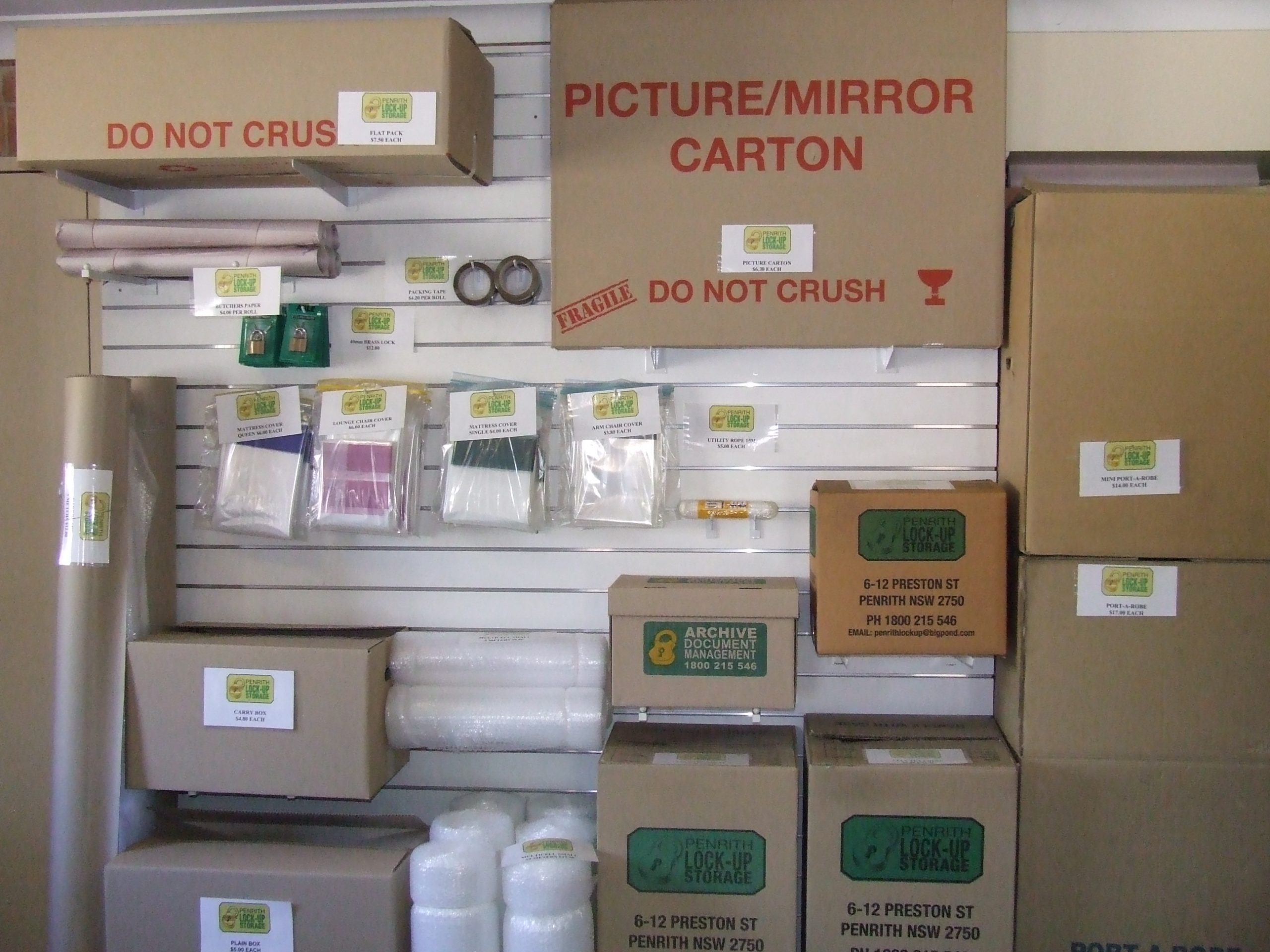 Within the Domestic and Business Storage Industry. Our counter personnel staff are self storage experts trained to provide you with courteous, responsive and personal service. At Penrith Lock-Up Storage Units you are a name, not a number.
In the self storage industry. Our friendly staff can provide you with the storage space that best suits your storage needs. They are trained experts in both domestic and business storage. At Penrith Lock-Up Storage Units you are a name, not a number.
Monday to Saturday
7:30am - 5:30pm

Sunday
9:00am - 1:00pm