This Frequently Asked Questions area is provided as an insight to our business. Sure it's not a complete list, however, if you have any questions we have missed please let us know and we will answer you ASAP!
Packing Boxes & Materials
Penrith Lock-Up Storage can provide you with all your packing supplies and storage needs.
Archive Storage and Document Destruction
We know storage and work with your business needs to safely store and archive business storage needs.
Forklift, Pallet Jacks & Trolleys
We have a number of Pallet Jacks and Trolleys for you to use for FREE while using onsite.
Complementary Trailer Service
We offer a complementary trailer to help you with the moving of your goods into storage.
What is the best way to pack my belongings?
At Penrith Lock-Up Storage we often get asked what is the best way to pack belongings so we have put together a simple break down of tips to make your packing the most efficient and safe. Click on link below to download Packing Tips.
How much does storage cost?
Penrith Lock-Up Storage has rates that are competitive. We offer a range of 30 different size units that are easily accessible. All you need to do is contact our facility and speak to Charlie or Ben to discuss your requirements. We will give you a FREE estimate of the space you need based upon the information you give us.
What services are available to help me move?
Penrith Lock-Up Storage can offer you a complimentary trailer to help make transporting your goods easier. Alternatively, we can recommend removalist contacts for local & interstate moves.
How secure are your buildings? Are my goods safe?
Penrith Lock-Up Storage is constructed of brick and steel with 4m high gate and walls. It was built for good access and tight security. There are various procedures such as 24 hour closed circuit video surveillance, back to base alarmed monitoring, controlled entry sign-in and sign-out logs and an on-site residential Caretaker. For additional security, you supply your own padlock and you keep the key so your goods are safe.
What hours are you open?
Penrith Lock-Up Storage is open 7 days a week, Monday to Saturday from 7:30am to 5:30pm and on Sundays from 9:00am to 1:00pm. We are closed public holidays. For further details please contact us on our toll free number 1800 215 546.
What room size do I need?
The diagrams below give you a basic idea of how much our storage units can hold.

Diagram A.
2 x 2 metre space holds 1 room of belongings.

Diagram B.
3 x 2 metre space holds 2-3 rooms.

Diagram C.
3 x 2.7 metre space is ideal for small home or 2 bedroom apartment.

Diagram D.
6 x 3 metre space would suit a 3-4 bedroom home, large archive storage, tradesman's equipment, car or boat and trailer.
To get a more accurate idea on what size is best for you, please contact our consultants on our Toll Free number 1800 215 546 or fill out our Online Quote form. 
What forms of payment do you accept?
Penrith Lock-Up Storage Units offers easy and convenient methods of payment including EFT, credit card, cheques, money orders, and cash.
Where do I get the boxes & packing supplies from?
Penrith Lock-Up Storage offer a wide variety of products to help make storing as easy as possible. When you need locks, tape, boxes, wardrobe, picture & mirror cartons, butchers paper, bubble wrap and more, we can help. See Packing and Storage Supplies for further information on pricing.
Penrith Lock-Up Storage offer FREE delivery of Merchandise over $50 in the local area. Why not have them delivered right to your door?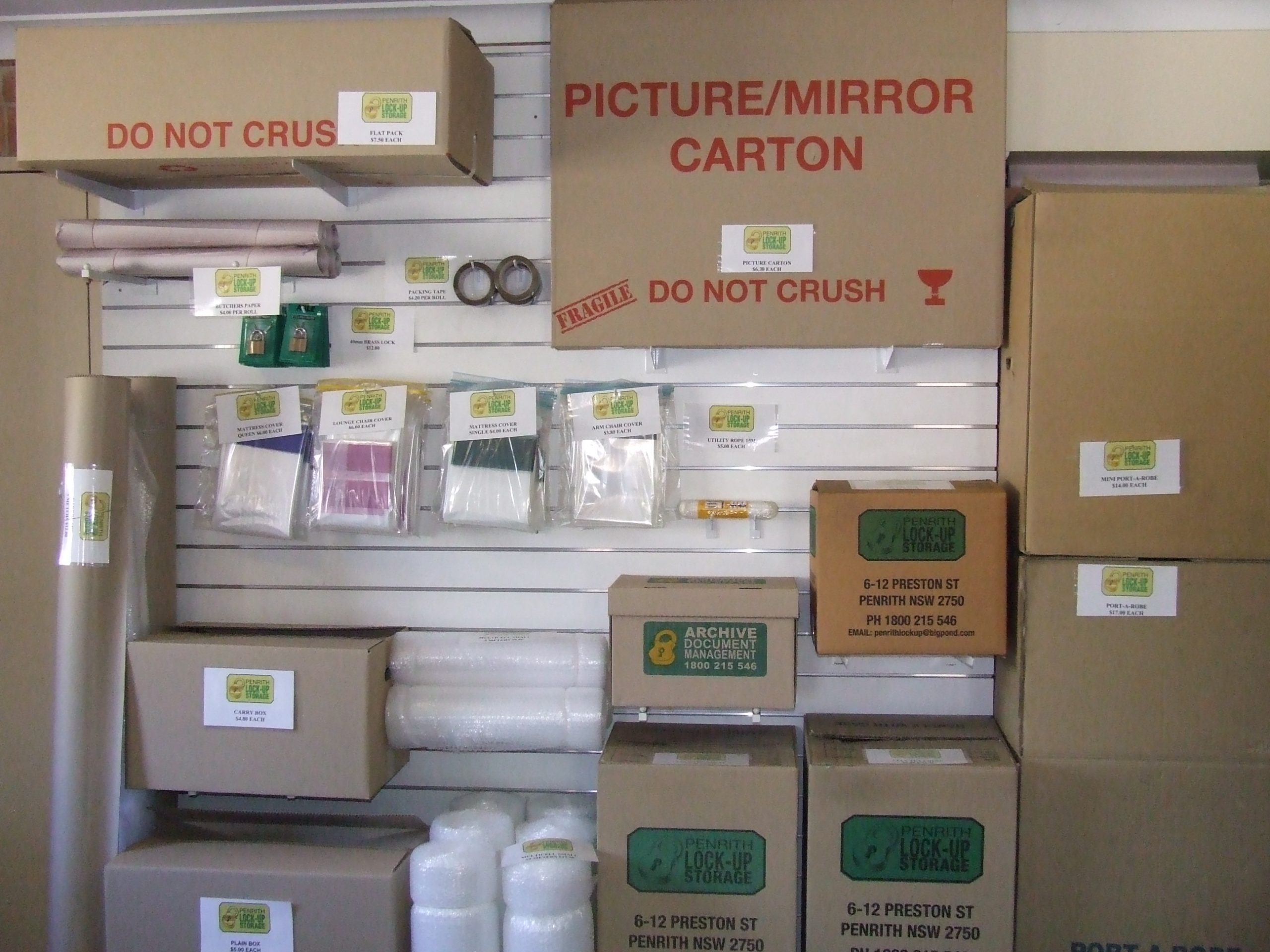 Within the Domestic and Business Storage Industry. Our counter personnel staff are self storage experts trained to provide you with courteous, responsive and personal service. At Penrith Lock-Up Storage Units you are a name, not a number.
In the self storage industry. Our friendly staff can provide you with the storage space that best suits your storage needs. They are trained experts in both domestic and business storage. At Penrith Lock-Up Storage Units you are a name, not a number.
Monday to Saturday
7:30am - 5:30pm

Sunday
9:00am - 1:00pm