Selecting a Storage Space
Discuss with our expert team at Penrith Lock-Up Storage to ensure you only pay for what you actually need. An efficiently packed small space will cost you less, however, if you need to access your storage space frequently, a well-organised larger space with racks and archive boxes may be more beneficial to you.
Packing Boxes & Materials
Penrith Lock-Up Storage can provide you with all your packing supplies and storage needs.
Archive Storage and Document Destruction
We know storage and work with your business needs to safely store and archive business storage needs.
Forklift, Pallet Jacks & Trolleys
We have a number of Pallet Jacks and Trolleys for you to use for FREE while using onsite.
Complementary Trailer Service
We offer a complementary trailer to help you with the moving of your goods into storage.
Planning your Storage Space
Large, heavy items that you can stack other goods on are generally stored at the rear of the unit. Work forward and upwards with lighter and fragile items. Leave a walkway to the rear if necessary. Using professional storage cartons and accessories gives you maximum protection and makes stowing and unpacking easier and safer.
Penrith Lock-Up Strorage have put together a simple Checklist for moving, so you dont forget anything.
How much will a storage unit hold?
The diagrams below give you a basic idea of how much our storage units can hold.

Diagram A.
2 x 2 metre space holds 1 room of belongings
Diagram B.
3 x 2 metre space holds 2-3 rooms
Diagram C.
3 x 3 metre space is ideal for a 2 bedroom apartment or small home
Diagram D.
6 x 3 metre space is ideal for a 3-4 bedroom home, large archive storage, tradesman's equipment, car or boat trailer.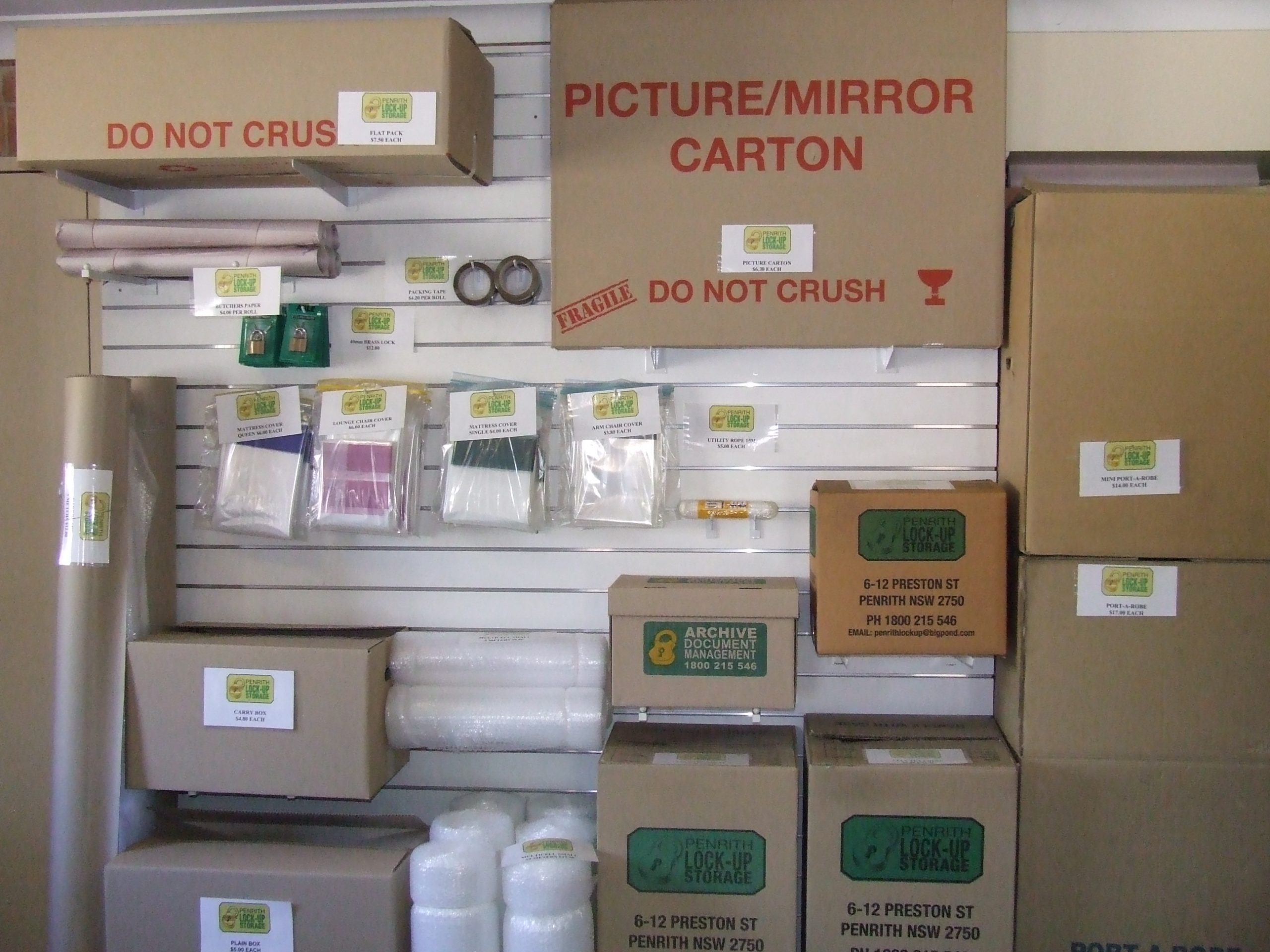 Within the Domestic and Business Storage Industry. Our counter personnel staff are self storage experts trained to provide you with courteous, responsive and personal service. At Penrith Lock-Up Storage Units you are a name, not a number.
In the self storage industry. Our friendly staff can provide you with the storage space that best suits your storage needs. They are trained experts in both domestic and business storage. At Penrith Lock-Up Storage Units you are a name, not a number.
Monday to Saturday
7:30am - 5:30pm

Sunday
9:00am - 1:00pm