Getting your documents  back to you
Part of the records management service provided by Archive Document Management is the important task of getting your required documents / records back to you when they are needed. We locate the item from our facility and deliver back to you safely and securely.
We arrange collection of your confidential documents from your premises. Clearly and accurately identifying, labelling and cross-referencing.
Packing Boxes & Materials
Penrith Lock-Up Storage can provide you with all your packing supplies and storage needs.
Archive Storage and Document Destruction
We know storage and work with your business needs to safely store and archive business storage needs.
Forklift, Pallet Jacks & Trolleys
We have a number of Pallet Jacks and Trolleys for you to use for FREE while using onsite.
Complementary Trailer Service
We offer a complementary trailer to help you with the moving of your goods into storage.
If you require a document retrieved from your inventory, and we will forward it to you, delivered directly to your office. We will also retrieve this document from your office and return to our safe storage facility.
Each time a box or item is moved or retrieved a detailed activity log is created and available to client upon request.
If new items are to be added to your managed inventory Archive Document Management will provide a secure service to pick these items up from your office. We can also arrange a regular scheduled collection of new items.
We pack and / or repack files according to your instructions. Collating a list of contents for each box, enter these details into a database and forward this excel spreadsheet to you.
Archive Document Management can provide strong and superior strength archive boxes or alternatively you can provide your own as long as they are all more or less the same size (270mm high x 300mm wide x 410mm long)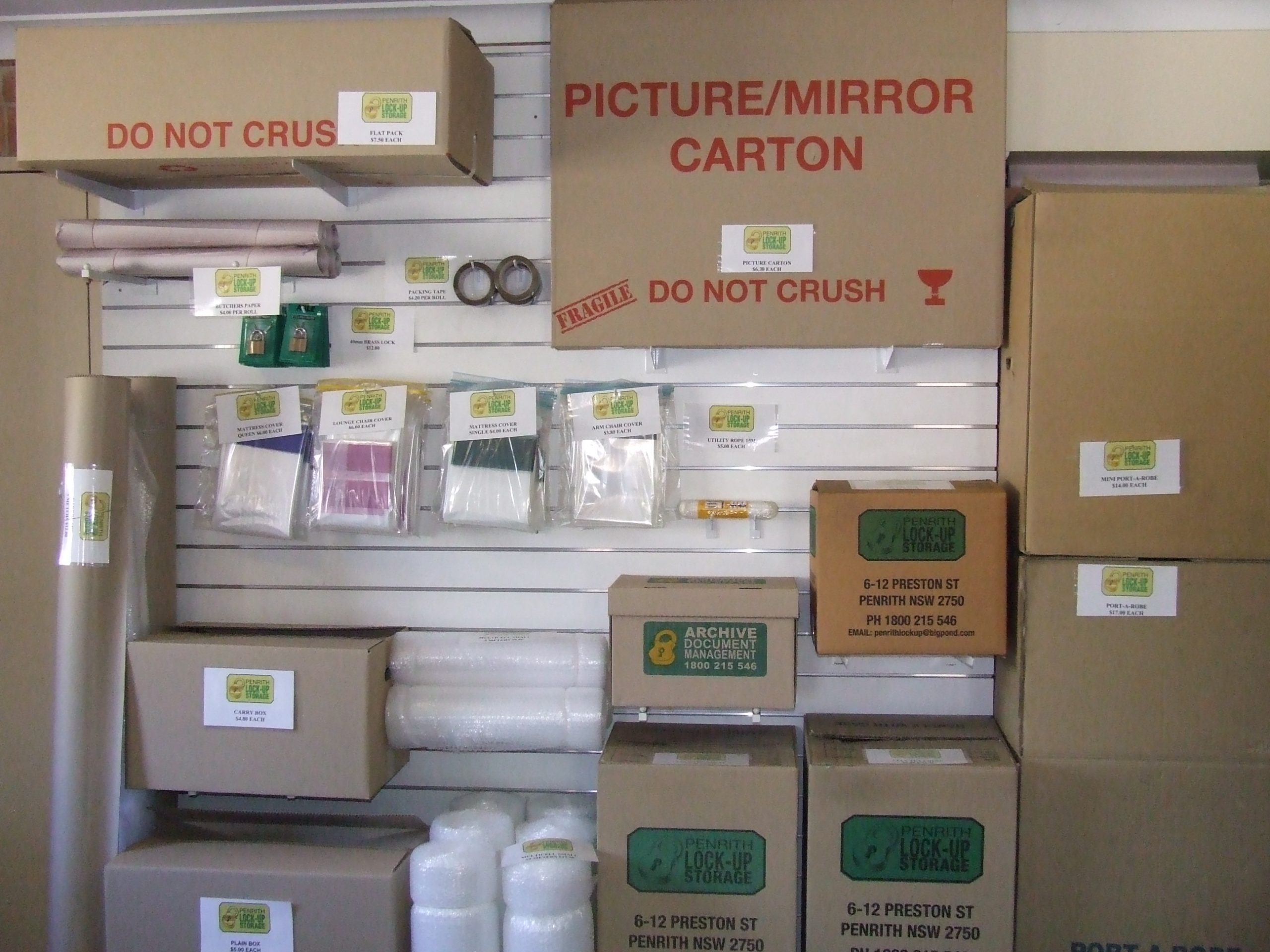 Within the Domestic and Business Storage Industry. Our counter personnel staff are self storage experts trained to provide you with courteous, responsive and personal service. At Penrith Lock-Up Storage Units you are a name, not a number.
In the self storage industry. Our friendly staff can provide you with the storage space that best suits your storage needs. They are trained experts in both domestic and business storage. At Penrith Lock-Up Storage Units you are a name, not a number.
Monday to Saturday
7:30am - 5:30pm

Sunday
9:00am - 1:00pm